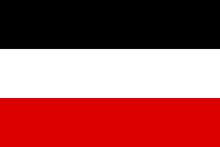 Germany (ドイツ, Doitsu?), or officially known as the German Empire (ドイツ帝国, Doitsu Teikoku?)
Etymology
Edit
Background
Edit
Founded in 1871, the German Empire consists of 4 Kingdoms (Prussia, Bavaria, Saxony and Württemberg), 6 Grand Duchies, 5 Duchies, 7 Principalities, 3 Free Cities and 1 Imperial Territory (Alsace-Lorraine). Prussia is by far the most dominant state, as it makes up 64% of the empire and the King of Prussia is also the German Emperor.
Chronology
Edit
Locations
Edit
Known Characters from Germany
Edit
External Links
Edit
References
Edit
Ad blocker interference detected!
Wikia is a free-to-use site that makes money from advertising. We have a modified experience for viewers using ad blockers

Wikia is not accessible if you've made further modifications. Remove the custom ad blocker rule(s) and the page will load as expected.