Yaya: "Ufufu...

Yaya's visitor

, help Yaya...or Yaya will do something bad to

Yaya's visitor

...ufufu...♡"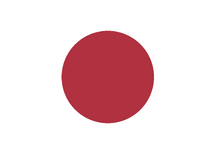 Japan (日本, Nihon?), or officially known as the Empire of Japan (大日本帝国, Dai Nippon Teikoku?, lit. "lit. "Greater Japanese Empire""), is an island nation located off the coast of eastern Asia in the Pacific Ocean. Its capital city is Tokyo.
Etymology
Background
Chronology
Facing "Shadow Moon"
Main article: Facing "Shadow Moon" Arc
Locations
Allies
Enemies
Known Characters from Japan
Image Gallery
External Links
References
Ad blocker interference detected!
Wikia is a free-to-use site that makes money from advertising. We have a modified experience for viewers using ad blockers

Wikia is not accessible if you've made further modifications. Remove the custom ad blocker rule(s) and the page will load as expected.